Expert in phishing technology at afi
Messages

9,227
Reaction score

1,876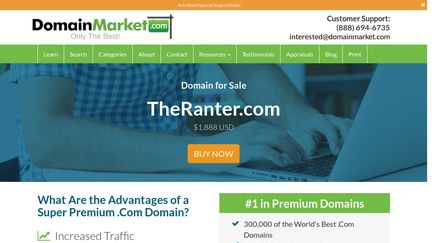 2 reviews for Theranter, 1.0 stars: 'hardly anything gets posted. what does is pretty low brow (to be kind, obscene is more like it). the few people who can stand the owner of the site, a fudgepacking trucker who calls himself nomad, and post with him are compulsively dishonest...
It is refreshing to see that there are a few really good reviews out there.
"This is a truly hateful website. Inhabited by the lowest scum."
"they're a pack of priapistic peckerwoods -- ridiculously redundant rednecks"